Granby Tank Installation Specialist.
The safest, most reliable tank you can buy. A logical and responsible choice.

100% SAFE. ECOGARD double bottom system with leak detection system.

ENVIRONMENT FRIENDLY. Responds to environmental concerns and requirements.

Guaranteed Durability. Polyurethane coating for external protection on PROTEC20.

WARRANTIES. Up to a 25-year warranty. Granby Industries holds 2 million$ in liability insurance coverage.*

PEACE OF MIND. With 50+ years of experience, Granby Industries is known for its quality and proven track record in innovation and design.

* Some restrictions may apply.

C2G Environmental offers Oil Tank Installations, Removals, and Abandonments for the entire Hudson Valley & Long Island NY. Please call us today or click here for free price quote!
Full Oil Tank Abandonment & Replacement Installation Packages
Includes: cleaning and abandonment of any-size tank, installation of new aboveground 275 gallon oil tank (new gauge, vent, fill and alarm), tank abandonment certificate and bottom sludge disposal.

STANDARD GRANBY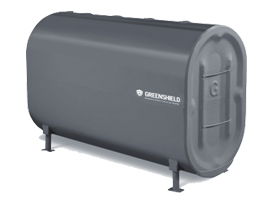 • Always a tough tank.
• Welded lap joint: the strongest one.
• Handles on each head for easy handling.
• 10 Year Warranty.


Price: $2,175.00
ROTH DOUBLE WALL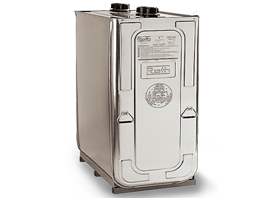 • Weld-Free galvanized steel outer tank
• High density polyethylene inner tank
• Corrosion Resistant
• 30 Year Warranty.


Price: $2,845.00